Newnan's LINC
Many who visit our clinic ask for ways to strengthen their health and wellness. Some are looking to lose weight, some looking to get more active, and some looking to relieve stress.
Walking and getting out in nature have been found to have a very positive impact on physical and mental health. So, we're exploring all the different local walking trails one by one and letting you know about them. This month, we're in Newnan looking at a newer trail.
This walk took us to the phase 1 section of the LINC Path in Newnan. There are a few different sections, but the overall trail, once completed, will be 26 miles long. Considering the near puppy rebellion that happened with 3.6 miles of walking, yeah, we're not up to walking the full trail.
If you're a person that wants to start jogging, this 1.4-mile trail may be the way to go. It's a paved trail with very few bumps. There is a steep uphill portion, but that just adds to the fun.
Here's the map. Note that this trail only goes one way, so you must turn around once you reach your limit of walking.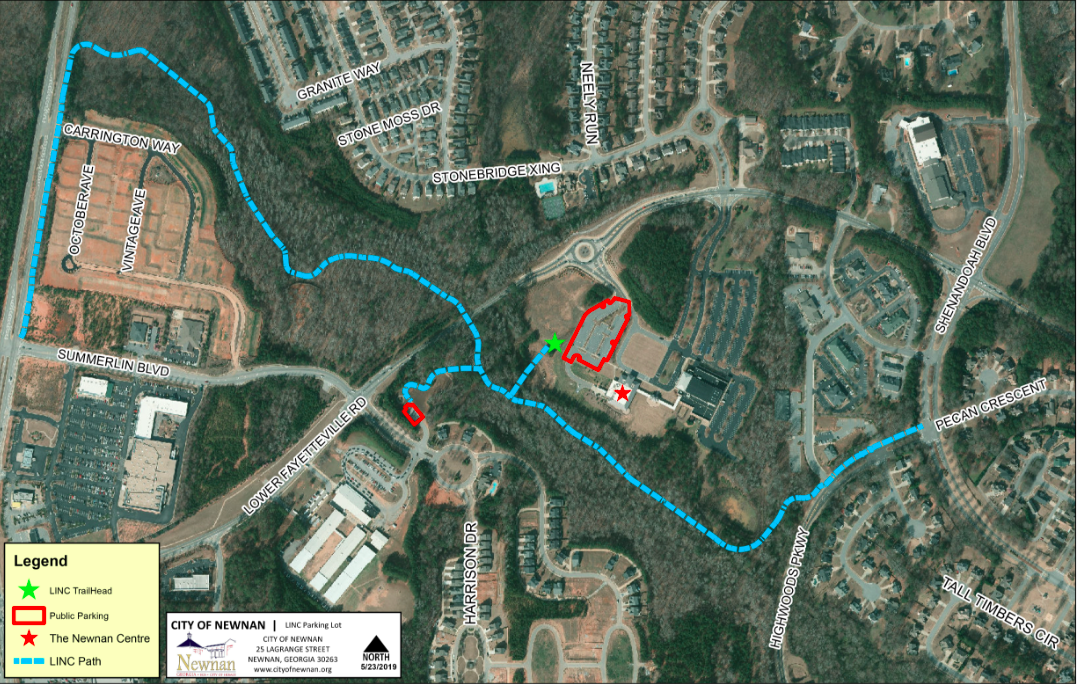 The main parking is at the trailhead at the Newnan Centre. That area has a dog station, a bike repair station, and some benches for resting.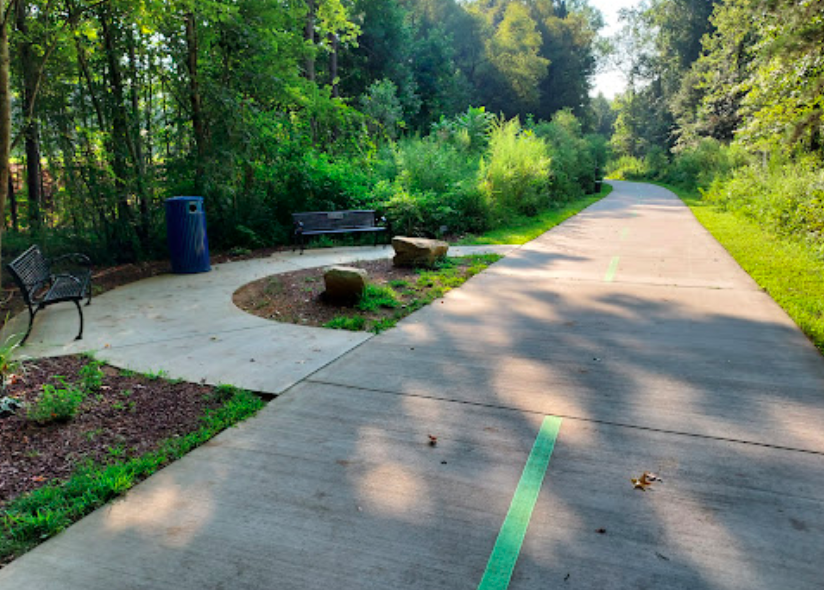 The path is very well marked with directions and there are several places throughout for you to pause and breathe in.
If you don't want to walk a paved trail, there's a spot that mountain bikes use. Just follow the directions on the sign in front for your safety.
One must-see is the murals in the tunnel where the trail crosses under Lower Fayetteville Road.
Phase 1 of the LINC Trail was great fun to walk and explore. At another point in time, we will venture out to Phase 2 of the LINC, which is a 3.4-mile paved section that crosses over the interstate and ends at Newnan's skate park.
Posted in Lifestyle, Movement