Our Covid 19 Formulas
1) Lung Qi Formula:
This Classical formula has been used for over 2000 years to strengthen and restore lung health and is a formula that we normally incorporate into larger more specific tailored formulas for our patients. In its stand-alone form, this formula has been effectively used to prevent symptoms in the hospital staff during the current outbreak in a hospital in China. We are offering this formula to as many people as possible as we feel this is most effective and most affordable herbal formula people can use in the current environment.
This formula is available to anyone. The cost is $50 for a 10 day supply for an adult.
2) "Triage" Kit:
This kit contains the three most important formulas that match the symptoms of the current outbreak. These formulas have been part of the core strategies for first-line defense against epidemics for 2000 years. We selected these formulas as the ones your family will most likely need in the critical first hours aft the onset of symptoms. Based on our experience treating during the H1N1 outbreak in 2009 as well as the experiences with our colleagues in Asia and the United States treating these symptoms.
This kit is only available to current patients. If you would like to become a patient and receive our "Triage" Kit, please click to become a patient.
The cost of each kit is $60.
If a patient with the Triage Kit shows symptoms, follow these directions: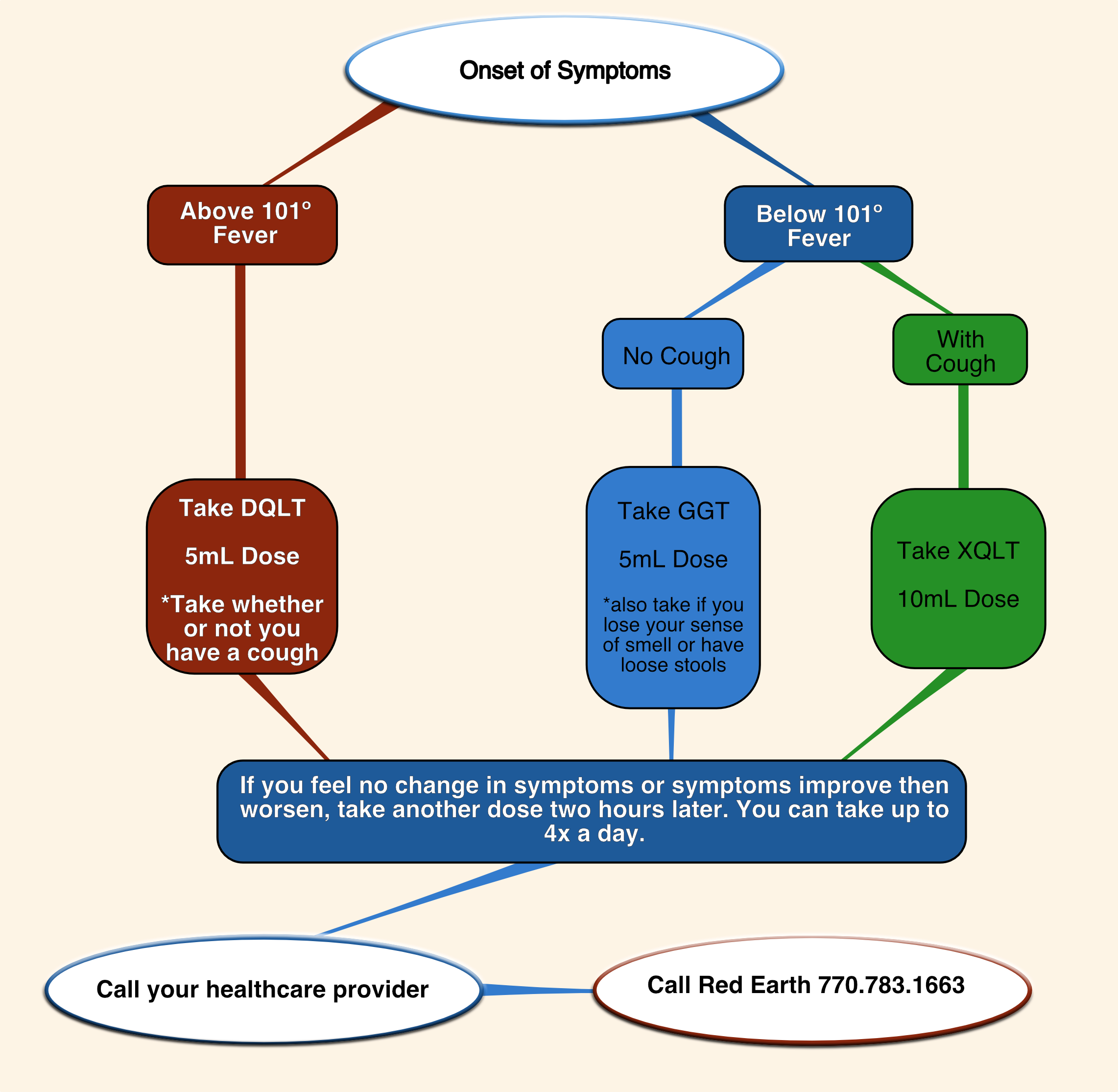 The "Triage" Kit contains three formulas with enough herbs to start treatment until you can contact your Primary Health Provider, then call Red Earth immediatly so we can continue to monitor your situation.
Posted in Clinic News, Herbal Medicine